Events Search and Views Navigation
Event Views Navigation
1 event,
Prismatic is a 10-month block of the month program designed to showcase a rainbow-colored batik collection enhanced by black batiks for "glowing" contrast. Sixteen gorgeous colors in all. The Prismatic design is 91" square and features both square & rectangular blocks. The pattern will include templates for the rectangular triangle units. Prismatic Block of the […]
1 event,
In this class you will learn the basic techniques associated with the technique called "Quilt as you go" and one of the easiest ways to bind using the folded corner clipper XL tool (included) You will leave this class with 2 finished placemats.Fabric (your choice), batting and folded corner clipper XL tool is included in […]
1 event,

This is the second class in the Simply Squares beginner quilt course.
1 event,

Learn to finish your own quilt. Quilting with rulers is easier than you may think. In this beginner class you will learn to use the Westalee 12″ Arc Template by Sew Steady. One side of the template is straight and one side is curved. You can do many designs with this template. It is excellent for […]
1 event,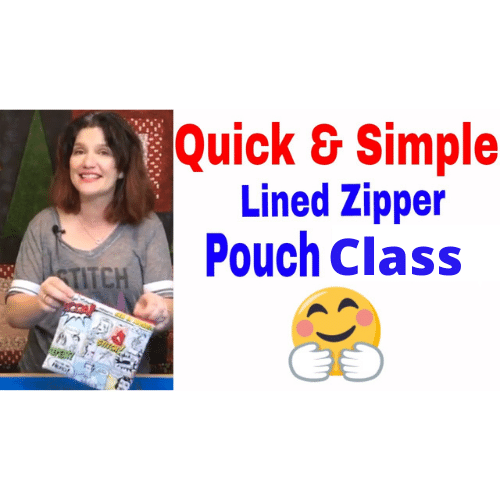 $40.00 Zipper pouches are such a great thing to have or to give as gifts, and you can make them in an almost endless variety of sizes! Fabric of your choice and zippers are included to make two pouches, one made in class and one to make at home. These can be for kids to […]
1 event,
Prismatic is a 10-month block of the month program designed to showcase a rainbow-colored batik collection enhanced by black batiks for "glowing" contrast. Sixteen gorgeous colors in all. The Prismatic design is 91" square and features both square & rectangular blocks. The pattern will include templates for the rectangular triangle units. Prismatic Block of the […]